Wines of Italy: Worth a Try!
Italy has been making wine longer than any other country, for 3000 years. Today, Italy is the largest wine producer and exporter in the world. With this much history in winemaking, up to 2000 grape varietals allowed in their wines, and indigenous varieties not planted outside the country, you might begin to imagine that Italy is home to many unique wines. You'd be correct!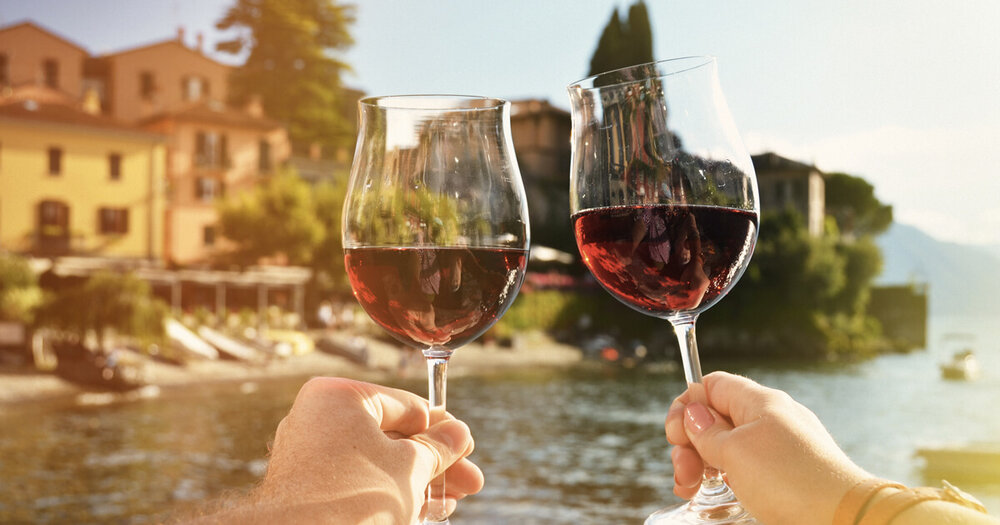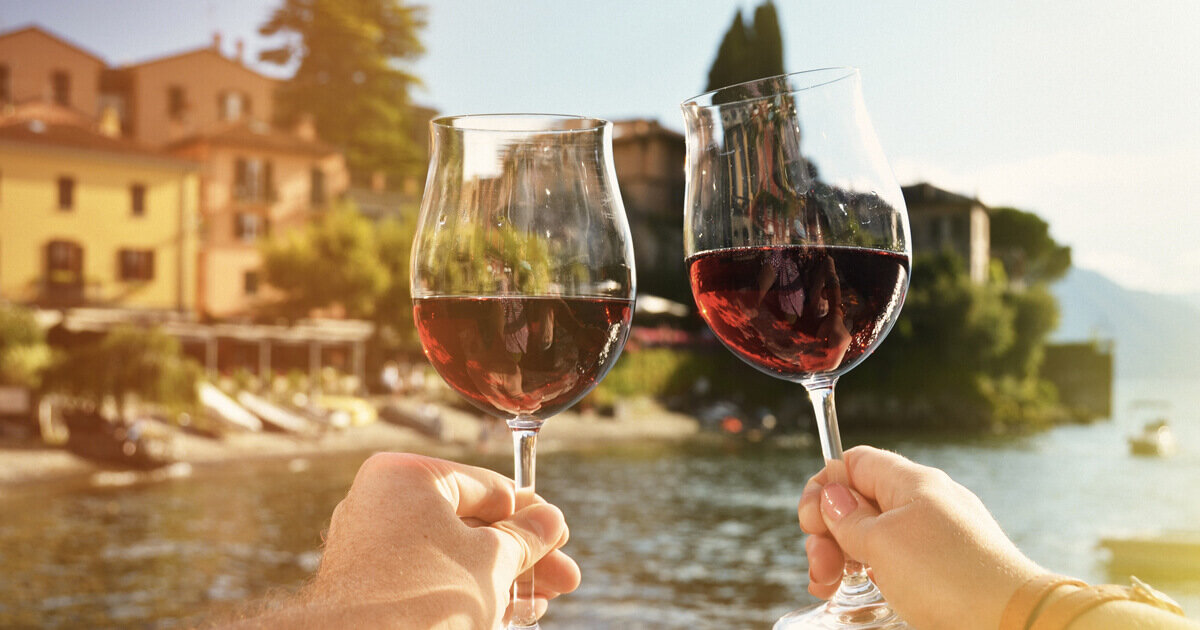 Veneto
Located in north-east Italy, Veneto produces some uniquely Italian wines and techniques!
Appassimento: This refers to a winemaking style whereby the grapes are dried (on mats or hung from rafters) after harvest and before fermenting. This produces a more concentrated grape with higher sugar levels.

Amarone: A well reputed wine from Valpolicella area of Veneto leveraging appassimento for production, then aging for a minimum of 2 years. Often very expensive due to production involving only the best grapes and aging for so long.

Ripasso: Also hailing from the Valpolicella area, this wine is made from a base red Valpolicella wine that is re-fermented with the pomace (remaining skins and lees) from a previous amarone pressing. Fascinating!

Prosecco: An inexpensive sparkling wine, often used as a substitute for champagne, prosecco is made primarily from the glera grape. It goes through 2 fermentations, the second takes place in a tank where the wine is not left in contact with the lees (dead yeast) like champagne is. This produces a fresh flavored wine that accentuates the fruity characteristics of the grape.

Just south of Veneto is the Emilia-Romagna wine region, where the produce Lambrusco: A red grape that is used to produce a range of wines from dry to sweet but often a lightly sparkling "frizzante". I had to include this wine, as it's pretty fun! I love me a good semi-sweet sparkling red wine. It got a bad rap about 40 years ago but is worth another try now.
Piedmont
Piedmont is located in Italy's far north-west region. I can't believe how many interesting styles are produced here! It makes me thirsty just reading this list!
Nebbiolo: Piedmont is most well known for its big, robust, acidic, tannic red grape called Nebbiolo. Notable DOCGs for Nebbiolo are Barolo DOCG and Barbaresco DOCG. Nebbiolo is a grape that hasn't been very successful with plantings outside this region.

Barbera: Often thought of as Nebbiolo's little brother, this grape produces a red wine with less tannins. Barbera is successful in many other regions and is even grown successfully in the US.

Asti: Asti is a region known for producing sweet and lightly sparkling wines from the Moscato Bianco grape. Wines are highly aromatic and full of ripe peach flavors. There can be several variations but my favorite is Moscato d'Asti the delicious sweet sparkling wine from this region! It is produced using the Asti method of sparkling wine production where the fermentation is paused by chilling in a pressure sealed tank - thus capturing bubbles and leaving sugar behind.

Bracchetto d'Acqui: Another delicious sweet sparkling wine, this is made from a red grape called bracchetto.

Vermouth: Vermouth is a fortified wine (brandy added), with added aromatic herbs (spices, fruits, florals). It is made in both a dry and sweet version.
Lombardy
I wanted to share two interesting wines of Lombardy with you…
Franciacorta: The Franciacorta region of Lombardy is known for producing a sparkling wine in the traditional method (same as champagne).

Valtellina: Few locations successfully grow Nebbiolo outside of Piedmont, but in Lombardy they do! Many grape varieties in Italy go by different names in different regions, so In Lombardy, nebbiolo is called "chiavennasca". Not confusing at all. 😏
Tuscany
Tuscany is Italy's most famous wine region, notable for its tourist industry and its chianti. It's hard to say when Tuscany became so popular as a tourist destination and when chianti came in such high demand. However as the birthplace of the Italian Renaissance, tourists are drawn here for the art and the history and the architecture. But don't forget the wine! Tuscany is most well known for producing a wine called chianti.
Chianti: Produced mainly from the Sangiovese grape (must be at least 80% today) wine has been made in this area of Italy for hundreds of years. Sometime in the middle ages, as early as 1400s but maybe earlier, the bottles were wrapped in straw baskets called "fiascos". This unique packaging became a trademark for wine from this area and not only did it serve as a great marketing tool but others began to copy the baskets and the name "chianti." All that copying stopped in 1716 with an edict that only wine produced in the Chianti region could bear its name.

Governo: this is a traditional, but not often used, technique of Chianti whereby late-harvest or dried grapes are added to an already fermenting batch of wine. This extends the fermentation time and produces a wine that is rounder and richer in flavors. Look for labels indicating "Governo all'uso Toscano".

Vin Santo: A dessert wine made from dried grapes that are fermented with the lees from the previous vintages' vin santo. The wine re-ferments and is stored in attics (read: seasonal and daily temp variations) for a minimum of 3 years.
Super Tuscans: This term refers to some potentially great quality and limited production wines that initially didn't conform to DOC/DOCG constraints, this group lobbied for and received the IGT category in 1992. These wines are often made with a large proportion of Sangiovese but are usually blended with non-indigenous grapes such as merlot, cabernet sauvignon and Syrah.
So if you were like me and thought you didn't like Italian wine, think again! There is just so much, there's something for everyone!
Cheers! 🥂